EQIBank offers custody services for traditional securities and is one of the first banks in the world to offer insured custody services for all major digital assets. EQIBank uses a multi-layer, multi-authenticator cold storage security platform designed to provide ultra-cold security of the digital assets.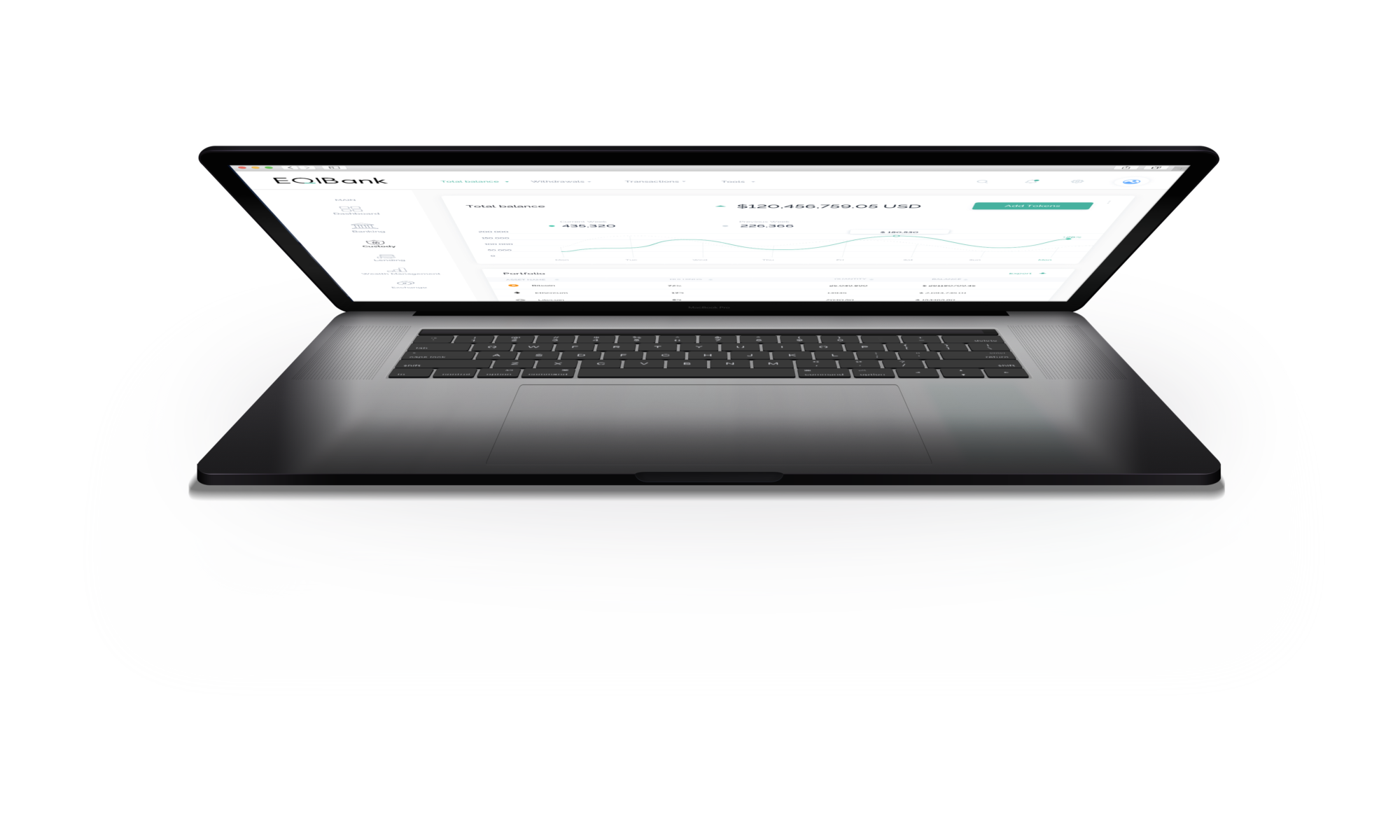 EQIBank's provides insured custody for cryptocurrency and digital assets. Our system is fully compliant with the United States Investment Advisers Act of 1940, and the underlying technology has been providing qualified custody for its clients for nearly a decade providing insured cryptocurrency custody.
The system removes risk commonly seen in third party security software solutions through a robust security protocol combining time-tested audited policies and procedures and best-in-class technology into one insurable safekeeping solution through a regulated and licensed Bank.
Insurance Protection
Digital assets held in custody by EQIBank benefit from base Crime and In Vault Risk insurance coverage through Lloyd's of London. In the unlikely event of a compromise, clients have the protection of insurance policy sufficiently covering the average daily transaction volume of its clients' digital assets— and at no additional cost to the client. This policy, through Lloyd's of London, protects against the loss of digital assets under custody whether by theft (insider or outsider) or natural disasters.