Lending
We can provide financing against a wide range of assets. Credit can be a valuable tool to access the money you need without drawing on longer-term assets. 
Having access to short, medium or long-term capital is fundamental to every private client or business. EQIBank is the modern way to borrow or invest your money online and we offer a wide range of borrowing services for every occasion. For those private clients and businesses for whom the unusual is the usual and where deep market knowledge and flexibility of approach are essential,
EQIBank can structure solutions tailored to your unique circumstances. From providing lending for corporate expansion or personal needs, utilizing our expertise with digital assets and alternative securities or working cross-border to bridge an important lending need, we pride ourselves on being able to provide a solution that is right for you.
Years track record across Global markets
Billion USD or more in cumulative disbursements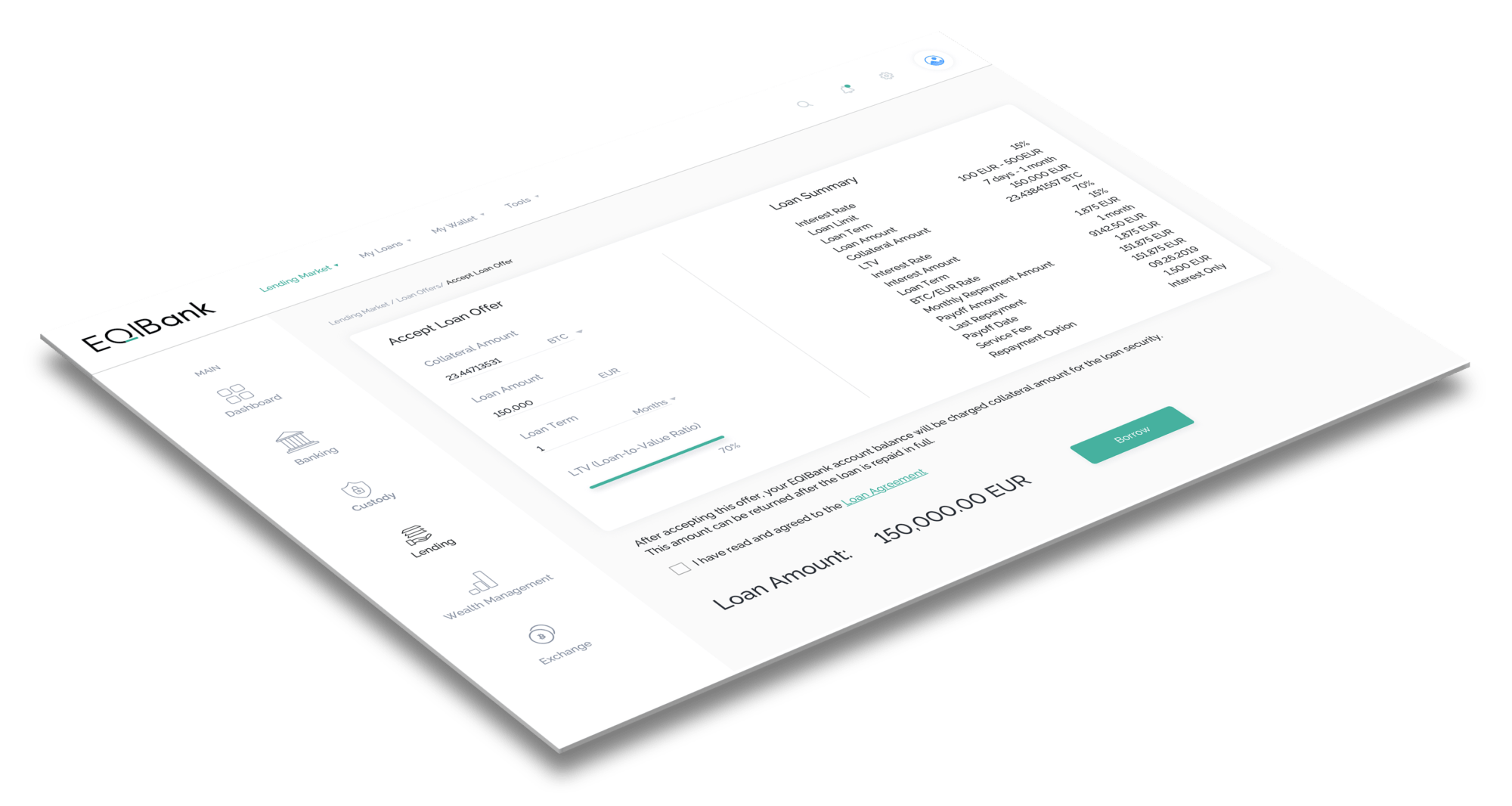 Listed Securities Finance
Yacht and Aircraft Finance