Do More With Your Digital Assets
Innovative lending platform where digital assets are used as collaterals. EQIBank client can act as a lender or a borrower.
Having access to short, medium or long-term capital is fundamental to every private client or business. Peer-to-peer lending is the modern way to borrow or invest your money online and EQIBank offers a wide range of borrowing services for every occasion. For those private clients and businesses for whom the unusual is the usual and where deep market knowledge and flexibility of approach are essential,
EQIBank can structure solutions tailored to your unique circumstances. From providing lending for corporate expansion or personal needs, utilizing our expertise with digital assets and alternative securities or working cross-border to bridge an important lending need, we pride ourselves on being able to provide a solution that is right for you.
Digital Asset Borrowing
EQIBank connects borrowers to a network of lenders with valid and regulated EQIBank accounts. To borrow an amount, the borrower deposits their digital assets as collateral within EQIBank in our insured and protected custody.  The lender can lend the amount to a borrower and earn interest over it. Once, the borrower repays the loan with interest, their digital assets are returned.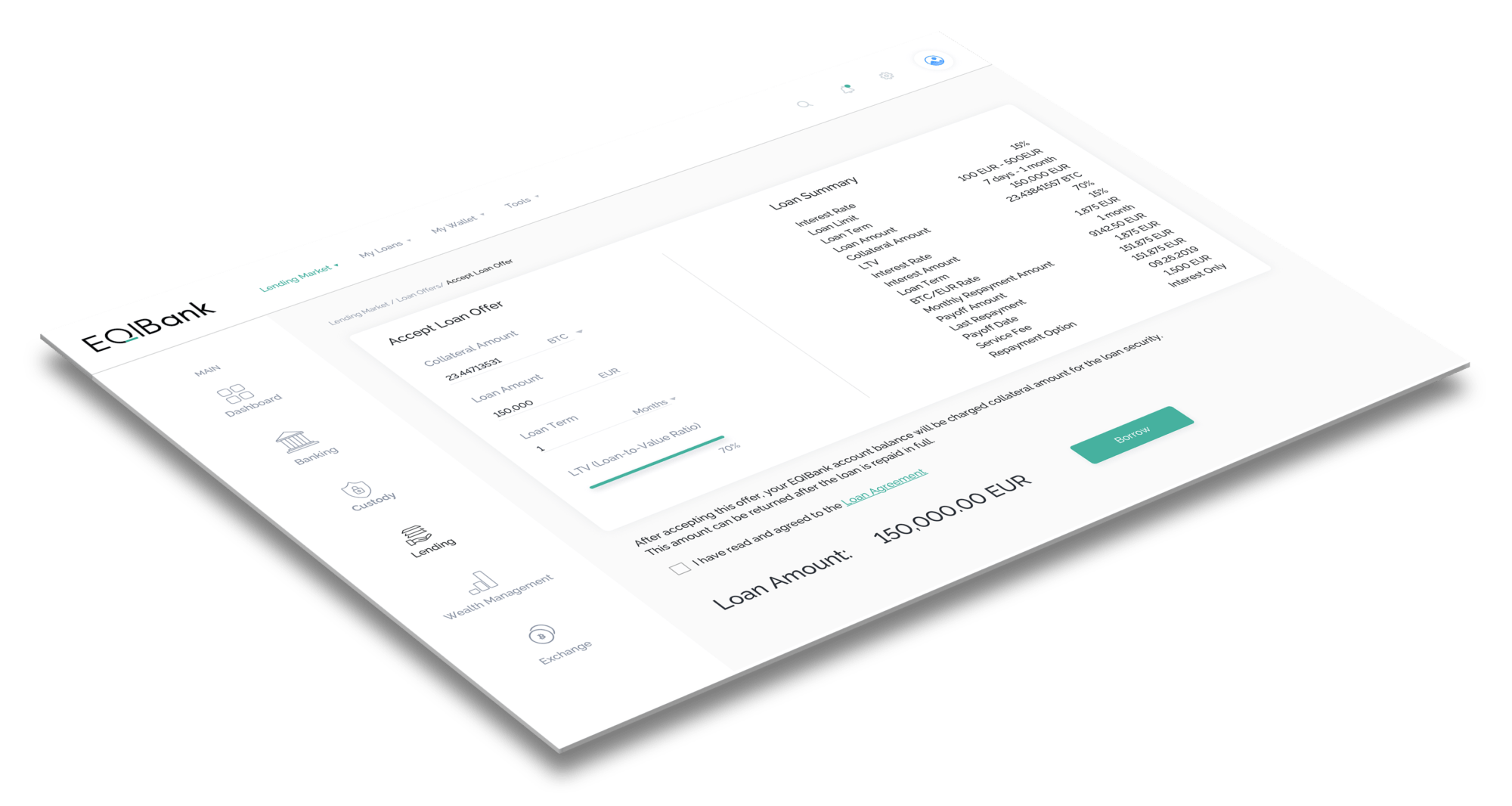 Rates from 9% to 15%* APR
Terms from 3 to 36 months
$0 origination or prepayment fees
Starting LTV from 30% – 70%
Digital Asset Lending
Whether you want to borrow against a digital assets or an investment portfolio, your EQIBank Relationship Manager will work with you to understand your lending needs and offer sophisticated solutions.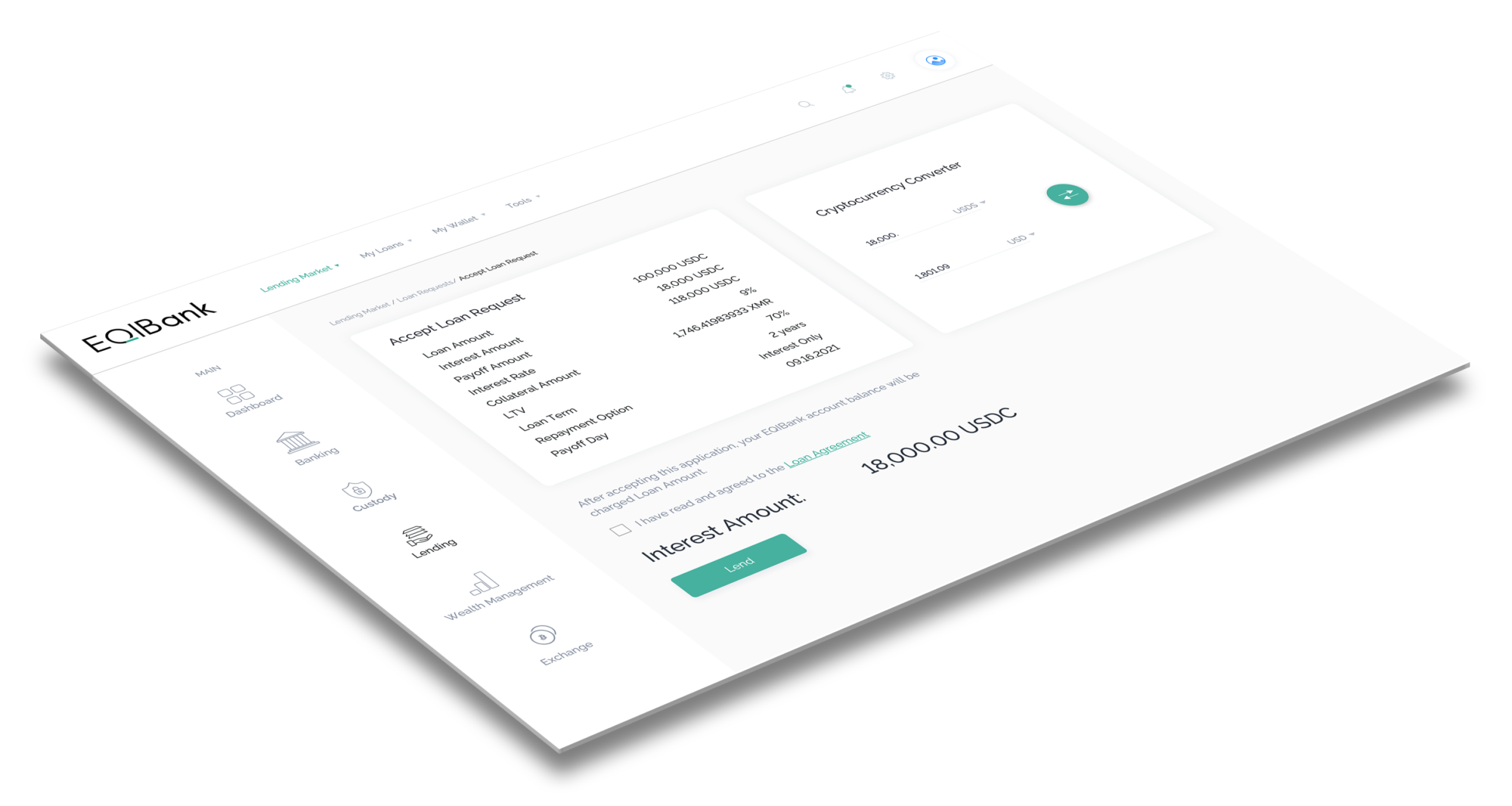 Earn up to 6.5% p.a. tax free
Approved, creditworthy borrowers
Exceptional EQIBank Loan Protection
Keep control: reinvest, draw income or withdraw early
Flexible access options with fee-free early exit
Bespoke Lending
EQIBank understands that clients require a bank that is adaptable enough to assist with changing and evolving needs. Whether you require a corporate facility for expansion or want to borrow against an investment portfolio, we may be able to arrange credit secured against a range of asset types to meet your individual requirements. EQIBank advisers will work closely with you to understand your lending objectives and offer sophisticated solutions to realize your goals