Connecting All Your Banking Needs
Explore the power of simpler and smarter banking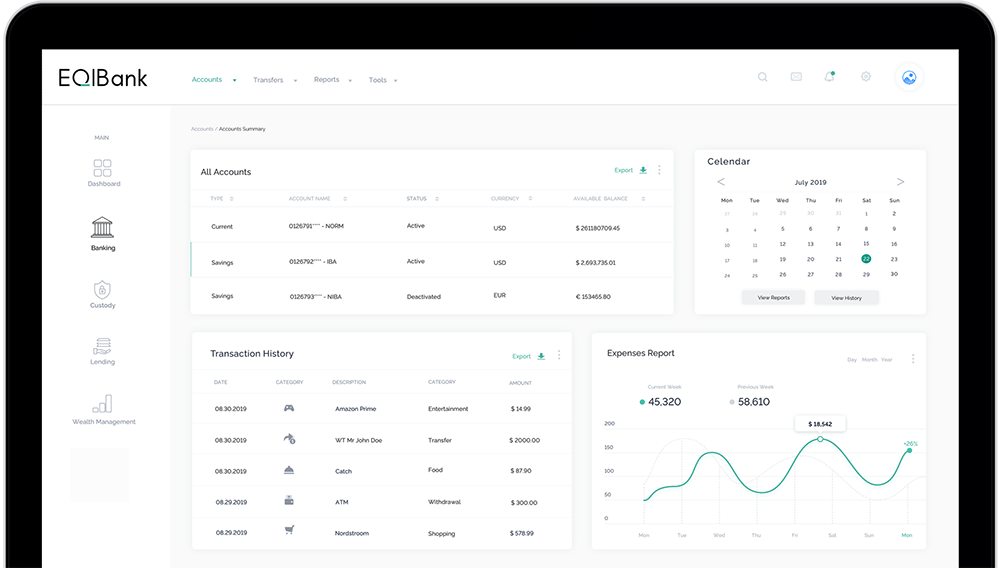 EQIBank App
Download the EQIBank app and simplify your global banking. Discover the quick, simple and convenient way to manage all your accounts, on your mobile phone.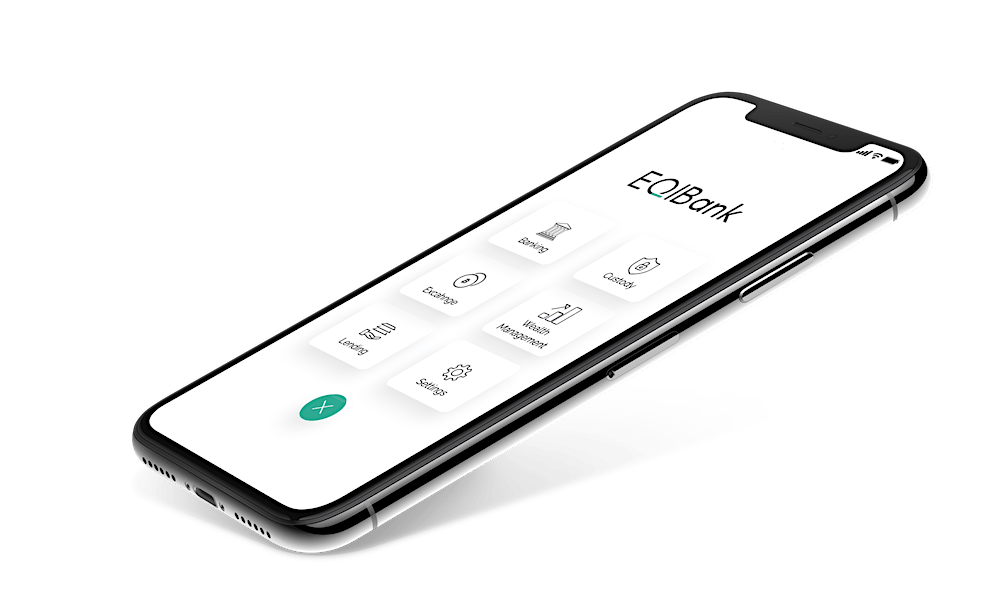 Global Secured Credit Card
Designed for individuals and businesses with global needs, EQIBank's Global Secured Credit Card from Visa gives you the freedom to spend, travel, and access funds anywhere on the planet. With your EQIBank Global Secured Credit Card, you set the rules.
Learn more >
Business Banking
Tailored to your personal and professional life, EQI Corporate provides the tools you need to control your assets or those of your clients or beneficiaries. With a philosophy grounded in prudent financial risk management, and offering clear jurisdictional advantages, EQIBank is synonymous with best-in-class business banking, lending, and custody.
Private Banking
At EQIBank, digital still means personal. Private Banking is the art of delivering a highly personal and discreet service that goes well beyond financial services. Our private banker can help you develop the optimal trust solution and our global concierge service is available globally around the clock.
Wealth Management
Choose from our range of professionally managed, ready-made portfolios, based on your risk appetite and apply online.
Borrowing
Having access to short, medium or long-term capital is fundamental to every private client or business. Peer-to-peer lending is the modern way to borrow or invest your money online and EQIBank offers a wide range of borrowing services for every occasion.
Testimonials
See what our customers say about us
I would like to thank you and EQIBank onboarding team for all the help and support provided during the account opening process every step of the way. I really appreciate prompt responses to every question, clear explanation of every requirement and overall efficiency in processing of our account application – no duplicated requests, lost documents or forgotten bank forms. The whole process was fast and trouble free. Once again, thank you very much and keep up the good work!
Digital Banking
Online and Mobile banking, debit cards, current, and deposit accounts
Secure
Regulated and licensed bank protecting your national currency and digital assets
Tax Neutral
Our jurisdiction applies no direct taxation
Custody Services
The only offshore bank for the custody of digital assets
24/7 Availability
We're available around the clock so that you have easy access to your money
API Customized
From accounting to payroll, API Solutions tailored to customer needs
Ready for a Better Banking Experience?
It Only Takes a Few Minutes to Get Started