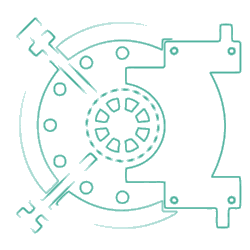 BANKING
EQIBank aims to become the dominant regulated and licensed bank for private and corporate clients. From a single intrface, clients can manage their entire banking, trading, custody, lending, clearing and settlement services for national currencies and crypto.
Checking Account
EQIBank's checking account puts clients in charge of their money when they need it. It is available to individuals, trustees and personal representatives and is accessible online and on mobile. The accompanying EQIBank debit card will be accepted at retail outlets worldwide, enabling the client to transact quickly and conveniently, online, via ATMs or over the phone.
Savings Account
EQIBank's deposit account offers varying notice terms and pays higher interest rates on funds where instant access is not required. Deposit accounts are suitable for clients who want to set aside funds for the short, medium or long term, as well as for planned liquidity. Interest will be paid monthly to the client's EQIBank checking account and can be paid in national currency or crypto. The interest rate is variable and subject to change.
Wealth Management
EQI will provide wealth management services primarily through its relationship with Longitude (Cayman) Ltd. ("LKY"). LKY was incorporated in the Cayman Islands in February 1995 and is regulated by the Cayman Islands Monetary Authority under the Securities Investment Business Law (Revised). LKY will, amongst other offerings, create open-ended mutual funds for qualified clients. Due to the varying nature of each client's investment objectives, segregated portfolios will be tailoredto their specific needs.
 Business Checking Account
EQIBank's business account provides a range of services and solutions that can be tailored to suit the client's business needs. Fully accessible online and on mobile, EQIBank's business accounts will allow for national currency and crypto management, enabling the client to view accounts, transfer funds and make payments. EQIBank business accounts will be accompanied by an EQIBank debit card.
Business Lending and Trade Account
EQIBank's business account clients will benefit from innovative and extensive international payment, cryptocurrency and foreign exchange services that ensure their lending and finance needs are managedefficiently and competitively. EQIBank's P2P loans will be available on cryptocurrency, digital assets and in a range of national currencies.
Features
✓  Flexible bank accounts
✓  A choice of currencies
✓  Debit card
✓  Online and phone banking
✓  24 h. a day easy access to your money
✓  24 h. access to international money transfers
✓  Dedicated relationship managers with expert knowledge
✓  No minimum account balance
✓  Cryptocurrency exchange
✓  Custody services
✓  Lending

Benefits for EQI Token Holders:
Only EQI Token holders are eligible to open

national currency 

bank accounts

EQI Token holders are eligible to receive discounted fees
EQI Tokens can be used to settle fees
EQI Tokens can be used for settlements and transfers within the EQI ecosystem