As it's the beginning of 2021, we want to thank you for being with us and make sure you are among the first to know about the exciting developments taking place. Powered by an in-depth understanding of the world you move in, EQIBank provides global digital banking underpinned by a renowned tradition of service. Offering you choice and flexibility in managing your finances while preserving the personal touch and accessibility you expect from EQIBank. Whether you are in digital assets, Fintech, Forex, or gaming, our thriving network opens doors to new opportunities. Whatever your background, industry, or experience, we are here to help you innovate and reshape perceptions.
Nothing is Impossible.
With EQIBank Lending
EQIBank is your global bank for working capital finance, supply chain finance, and loans against securities and equities. We can provide financing against a wide range of assets. Credit can be a valuable tool to access the money you need without drawing on longer-term assets.
Years track record across global markets
Billion USD or more in cumulative disbursements
Global Banking Made Easy
USD, EUR, CAD, GBP, and CHF accounts and hybrid Credit Card. Apply for an online account in 20 minutes, no branches, and no waiting!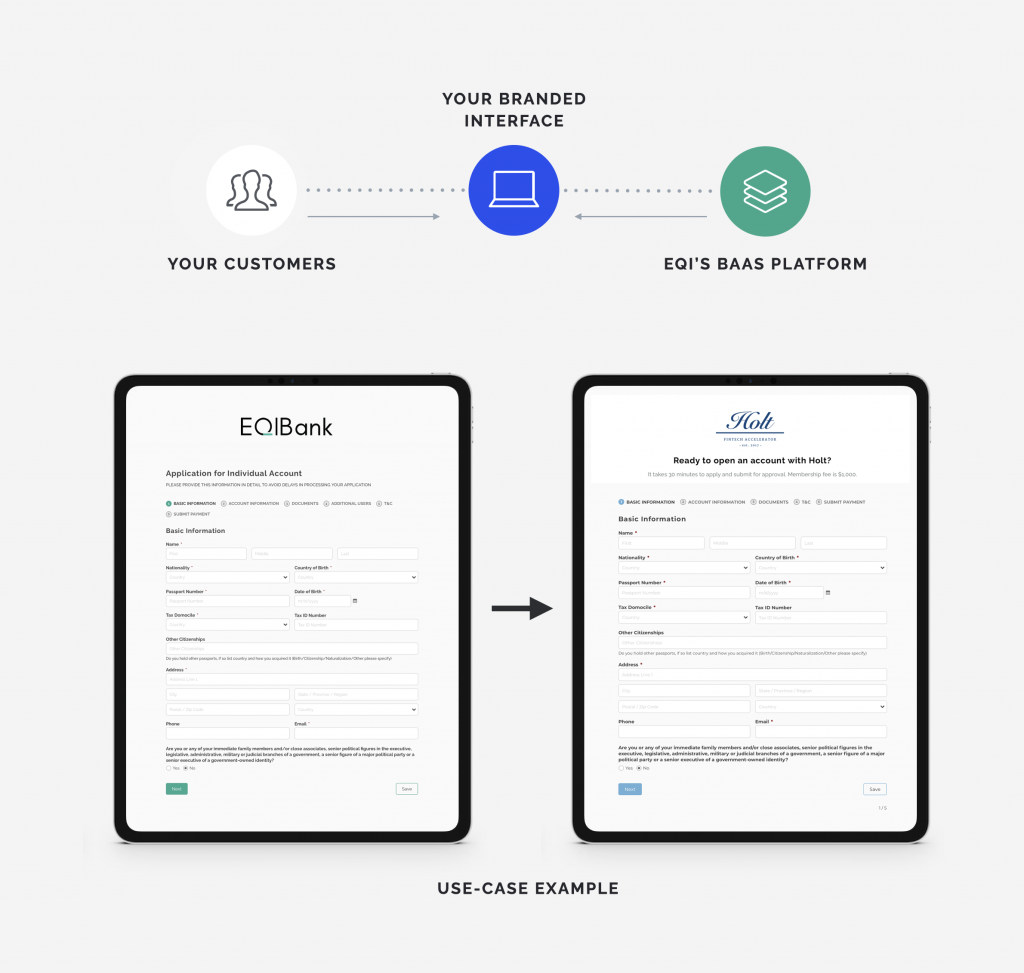 Banking as a Service
EQIBank can provide you with a white-label bank solution covering technology, compliance, risk management, go to market strategy, and customer service. You focus on your clients and your brand, and we deploy a complete solution to enable you to offer banking services to your clients.
Dedicated Relationship Managers
EQIBank is a renowned authority in the dynamics of global banking. Drawing on our Premier Relationship Managers' expertise in the fields that matter to our clients, EQIBank offers digital banking for the innovators that will shape tomorrow. Chat to a Relationship Manager now!